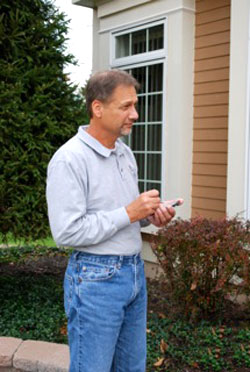 Learn More About Our Licensed
New Jersey Home Inspector
Rich started his career in construction back in high school when he attended a trade school and learned carpentry. After graduating high school, he started his career in construction working on single family homes. Due to an economic downturn he decided to follow his other passion working with planes, so he joined the U.S. Air Force.
While serving in the Air Force he started a side business finishing basement and building small additions onto homes. All the while learning and honing his craft. After serving 4 years in the Air Force, he took advantage of the GI bill and obtained a degree in Electrical Engineering. During these years he continued to work on homes, repairing, and renovating them.
Rich started his home inspection career several years later and continued his education becoming not only a licensed home inspector but also a NJ licensed building inspector.
Rich's business continues to evolve by adding additional serves and learning about new technology. He is a level 3 Infrared Thermographer and offers thermal inspections on commercial buildings and energy inspections on newly constructed single-family homes. One of the newest additions is the merging of Infrared Thermographic and drones for commercial and residential solar panel inspections. Rich is also a licensed FAA drone pilot.