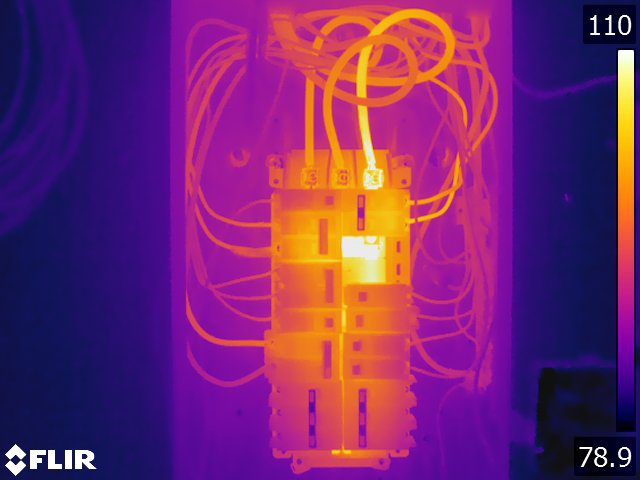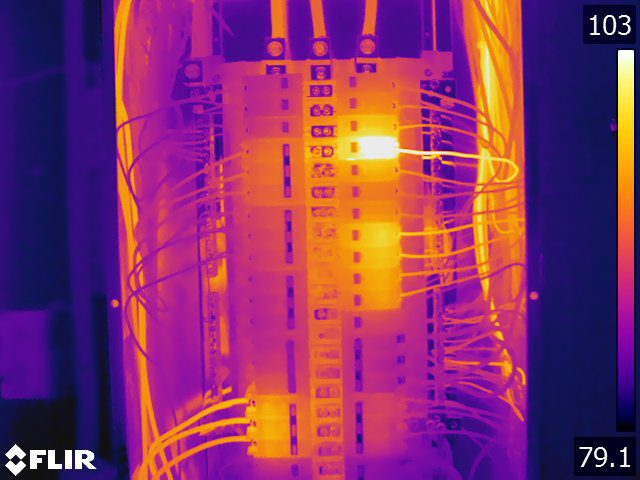 Infrared Electrical Inspections
NFPA 70B Compliance:

Our electrical inspection services strictly adhere to the guidelines outlined in NFPA 70B. We follow the recommended practices for electrical equipment maintenance to guarantee optimal performance, minimize hazards, and prolong the lifespan of your electrical systems.

Infrared Thermography Inspections:

Harnessing the power of Infrared Thermography, we conduct detailed inspections to detect hidden electrical issues. Through thermal imaging, we identify anomalies such as loose connections, overloaded circuits, faulty components, and abnormal heat distribution, enabling us to address them promptly.

Comprehensive Electrical Assessments:

Our thorough electrical inspections encompass a wide range of components and systems, including:
Wiring and circuitry

Distribution panels and switchboards

Breakers, fuses, and disconnects.

Electrical connections and terminations

Grounding and bonding systems

Motor controls and starters
Early Detection and Preventive Measures:

By leveraging Infrared Thermography and our expertise, we identify potential issues at their early stages. Early detection enables us to recommend preventive measures and resolve problems before they escalate, ensuring the safety of your personnel, minimizing downtime, and saving you from costly repairs.

Detailed Inspection Reports:

After conducting a comprehensive electrical inspection, we provide you with detailed reports that include:
Infrared Thermography images highlighting identified issues.

Descriptions and explanations of the problems discovered.

Prioritized action plans for addressing the issues.

Recommendations for maintenance, repairs, and upgrades.
Customized Maintenance Programs:

We understand that every client has unique requirements. Jersey First Inspection Services offers tailored maintenance programs based on your specific needs and budget. Our goal is to ensure the longevity, reliability, and optimal performance of your electrical systems while meeting industry standards and compliance regulations.